Analisis Kuat Tekan Beton Mutu Tinggi Dengan Bahan Tambah Superplastisizer Dan Limbah Las Karbit
Keywords:
high strength concrete, local waste, carbide, elastic Modulus, compressive strength
Abstract
This research will discuss about the compressive strength of concrete by using superplastisizer as an addictive substance and waste of carbide weld as the admixture material of cement replacement. Through this research is expected to know the right composition to produce a concrete formula with high quality by utilizing the existing local waste dan superplastisizer (Viscocrete-10). In this study made a sample of concrete cylinders measuring 15 cm diameter with a height of 30 cm totaling 63 specimens with 7 variations with each variation made as many as 9 specimens. The compressive strength test was performed at age 7, 14 and 28 days. Through this research, the result of flowability, compressive strength and elastic modulus of each test object variation.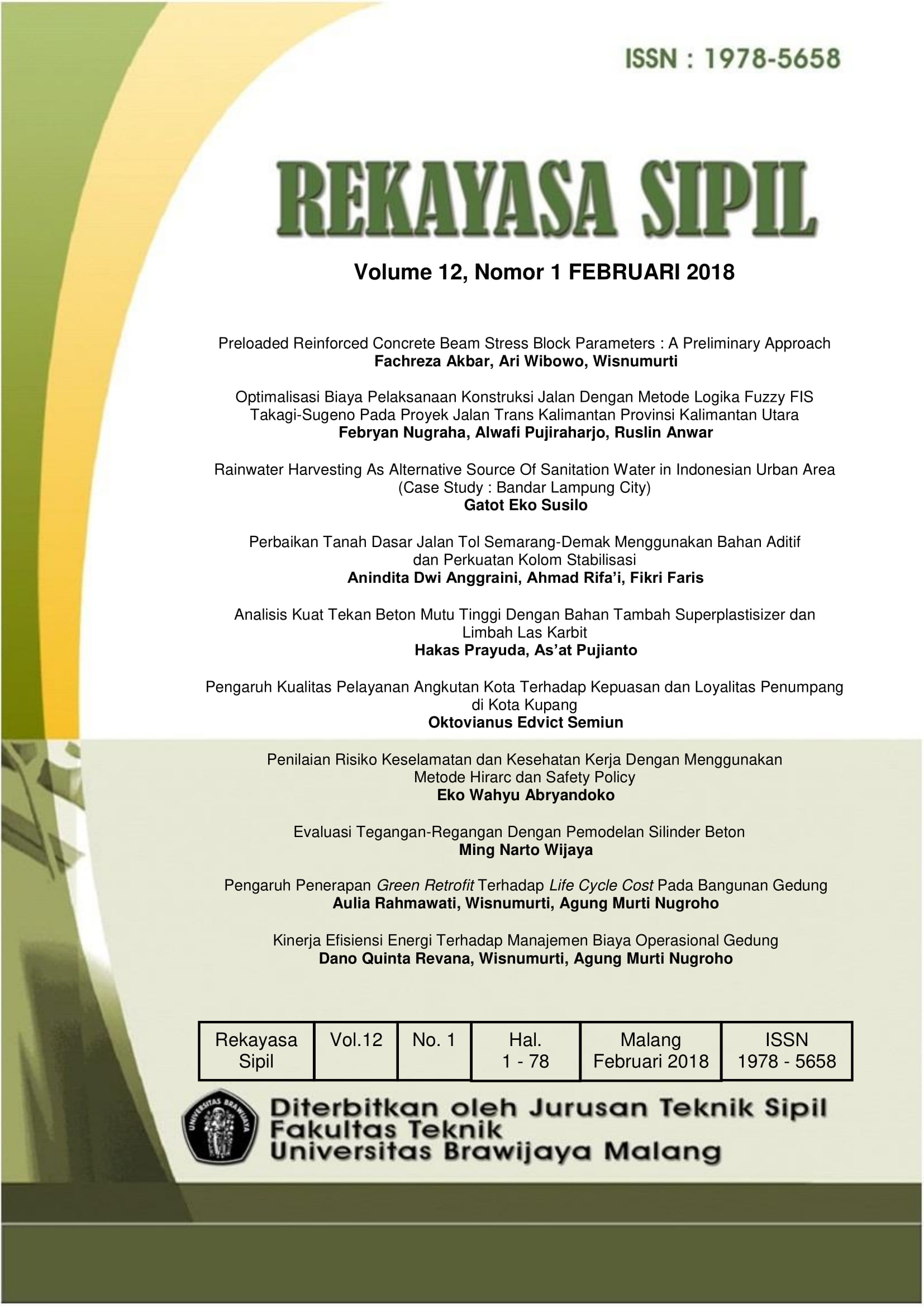 Downloads
License
This journal is licensed under a 
Creative Commons Attribution 4.0 International License