Model Peluang Kecelakaan Mobil Penumpang pada Ruas Jalan Nasional Gempol Kabupaten Pasuruan
Abstract
The increase in accidents is caused by a vehicle, humans, roads, and environmental factors. On the gempol national road in Pasuruan,Regency,0this;study;aims,to;identify;the;characteristics;of,car,drivers, roads, and opportunity models that cause accidents. Data analysis using Structural Equation Modeling (SEM) included 243 questionnaires of drivers who had experienced accidents. Road Characteristics based on user perceptions that focus on geometric conditions at the accident site are the most prevalent accident modeling results that affect accident intensity. If we want to reduce accident rates, we should prioritize addressing geometric conditions at accident sites, as well as socializing traffic awareness and installing signs in accident-prone areas.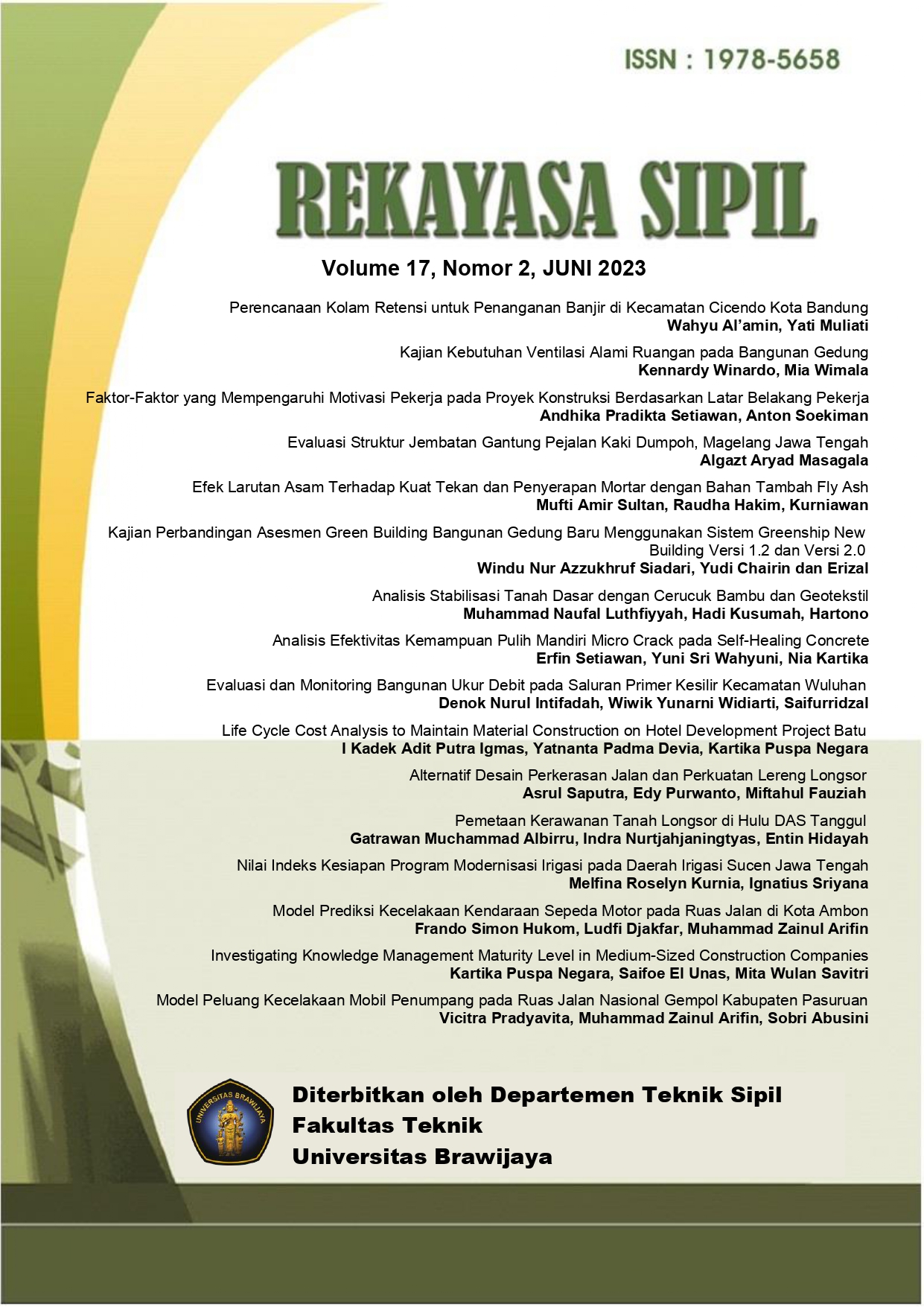 Downloads
How to Cite
Vicitra Pradyavita, Zainul Arifin, M. ., & Abusini, S. (2023). Model Peluang Kecelakaan Mobil Penumpang pada Ruas Jalan Nasional Gempol Kabupaten Pasuruan. Rekayasa Sipil, 17(2), 230–236. https://doi.org/10.21776/ub.rekayasasipil.2023.017.02.16
License
Copyright (c) 2023 Rekayasa Sipil
This work is licensed under a Creative Commons Attribution-NonCommercial 4.0 International License.

This journal is licensed under a Creative Commons Attribution 4.0 International License