Nilai Indeks Kesiapan Program Modernisasi Irigasi pada Daerah Irigasi Sucen Jawa Tengah
Abstract
Modernization of irrigation systems plays a huge role in realizing a participatory irrigation management system oriented towards efficiency, effectivity, and sustainability of irrigation systems to support food and water security. This study aims to evaluate the modernization readiness of the Sucen Irrigation, referring to the five pillars of irrigation modernization as measured by the readiness index score (IKMI). The method used in this research is direct observation and interviews. The result from this study shows that Sucen Irrigation Area got a moderate category with a total score of 63.5 which the result for each pillar is 14.8 of the IKMI score for Water Availability, 17 for Irrigation Facilities and Infrastructure, 10.6 for the Irrigation Management System, 14.2 for Institutional Management, and 6.9 for the last pillar which is Human Resources Management. Therefore, the moderate category points to modernization should be postponed to improve the irrigation system within 1-2 years.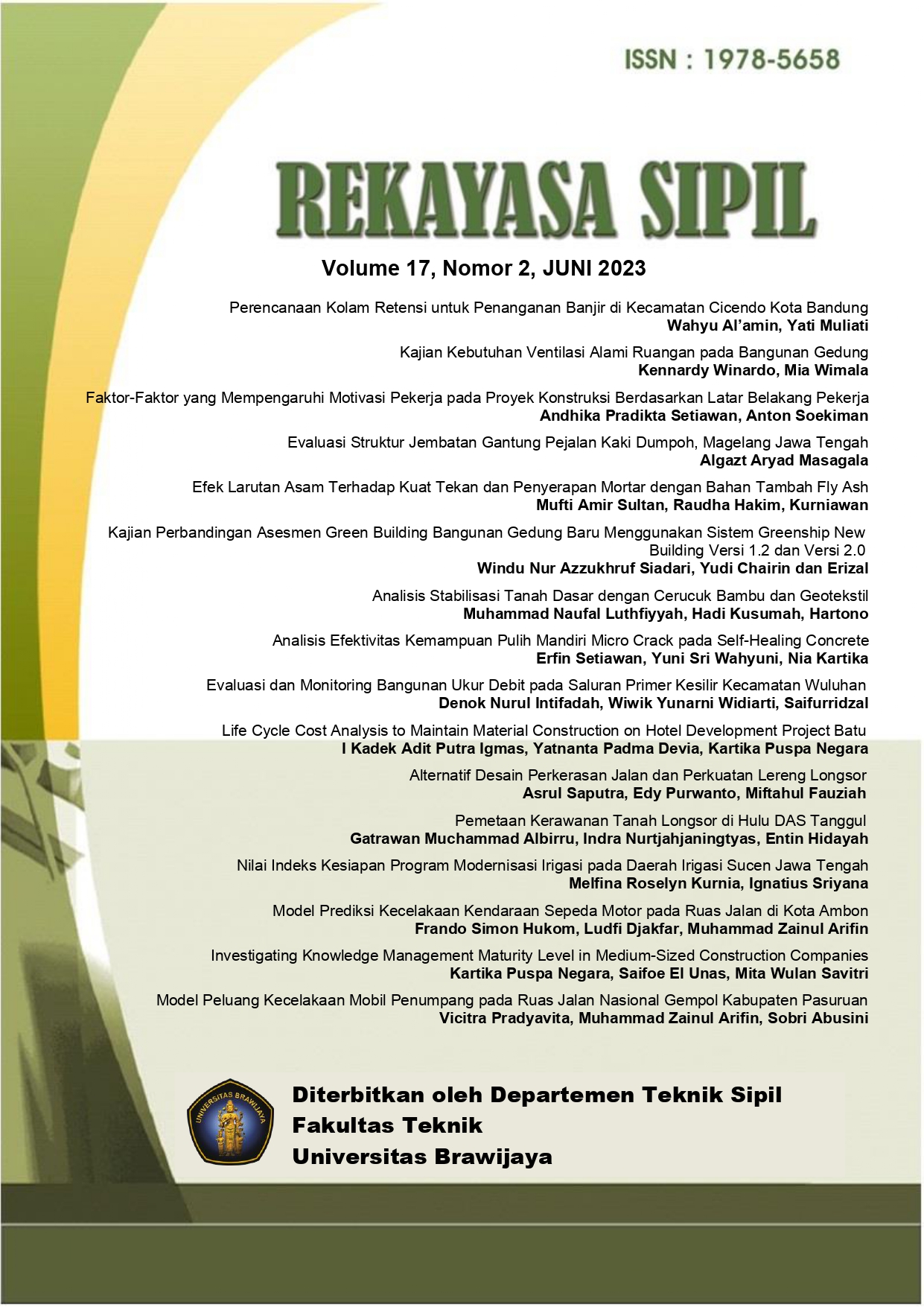 Downloads
License
Copyright (c) 2023 Rekayasa Sipil
This work is licensed under a Creative Commons Attribution-NonCommercial 4.0 International License.

This journal is licensed under a Creative Commons Attribution 4.0 International License