Studi Pengaruh Limbah Plastik Sebagai Subtitusi Agregat Halus Terhadap Kuat Tekan Mortar
Keywords:
Limbah Plastik, Aggegat Halus, Mortar, Kuat Tekan.
Abstract
This century waste has become a serious problem faced by every country in the world, the increasing need for plastic contributes to the high level of plastic waste. Facing the problem, the utilization of plastic waste for construction needs is considered to be a solution that gives positive and profitable results. This research aims to utilize plastic waste into fine aggregates based on plastic waste. Substitution of the amount of fine aggregate with plastic waste in the divide into 2 ie 10% and 20% substitution of waste will then be compared with normal mortar as a strong control press mortar. Plastic Waste as a solution of fine aggregate substitution for concrete is able to increase the value of strong press up to 15.78% with waste substitution of 10%, then the higher the amount of substitution makes the strong ability of press is also reduced, substitution of fine aggregate with plastic waste does not eliminate the ability of mortar as construction material.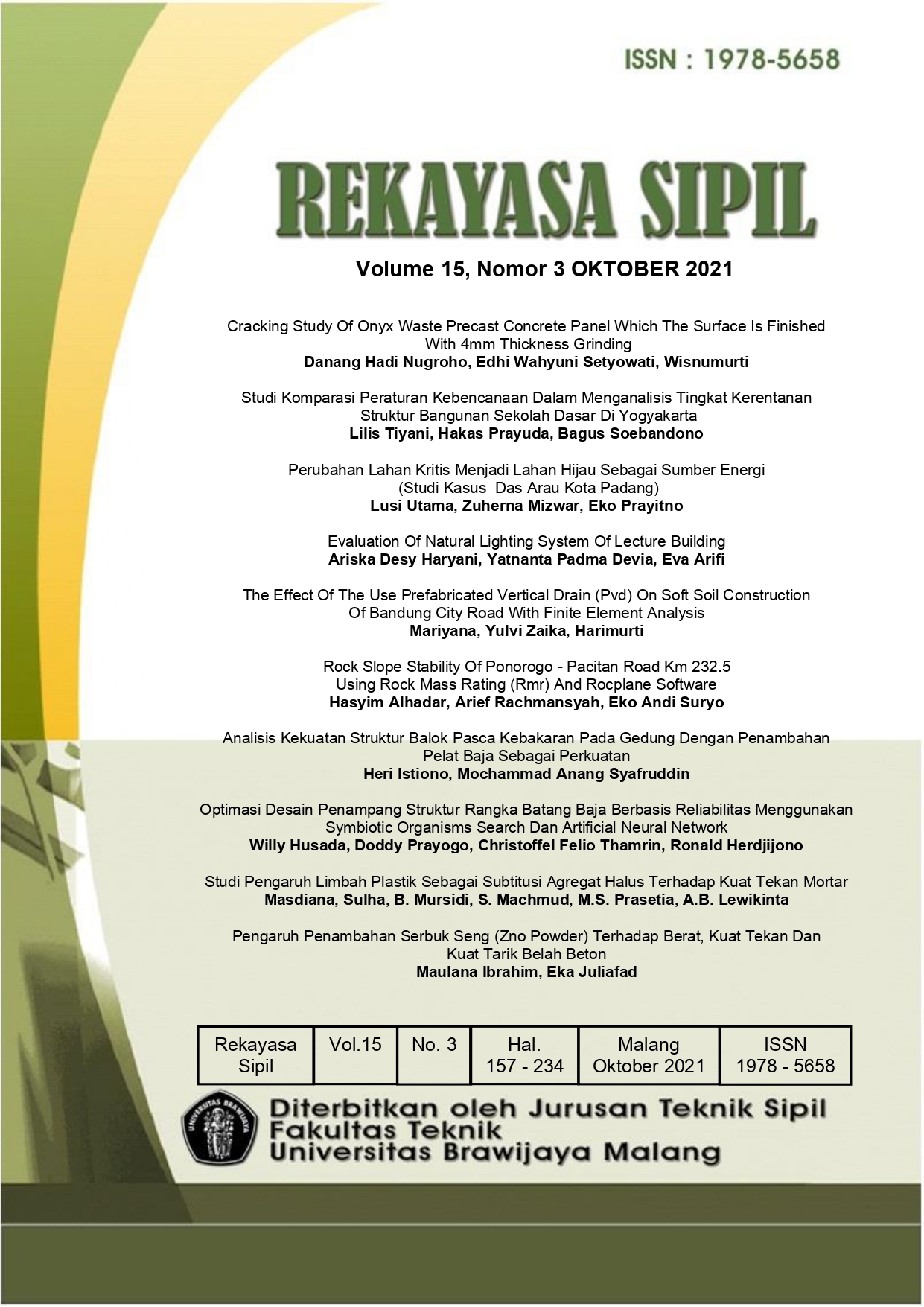 Downloads
License
Copyright (c) 2021 Rekayasa Sipil
This work is licensed under a Creative Commons Attribution-NonCommercial 4.0 International License.

This journal is licensed under a Creative Commons Attribution 4.0 International License