Investigating Knowledge Management Maturity Level in Medium-sized Construction Companies
Abstract
Construction companies are knowledge-intensive industries that operate in highly competitive environment. They have to utilize their knowledge effectively to maintain their competitiveness. There are extensive literature explaining how large organizations have established effective knowledge management (KM) initiatives, which is in contrast to the little attention given to small and medium construction companies (SMEs). In fact, in East Java Indonesia, SMEs construction companies account for more than 90% of the construction sector. For these companies, to exploit the optimal benefits of KM, knowledge maturity could be used as a way of providing practical decision assistance. Therefore, this study aims to investigate the maturity level of KM in medium-sized construction companies. APO KM assessment tools are employed to address the objective of this study. This research found some areas that need to be improved by small-medium construction companies in order to enhance their knowledge management. It is expected that this study nourishes the existing literature on knowledge management areas.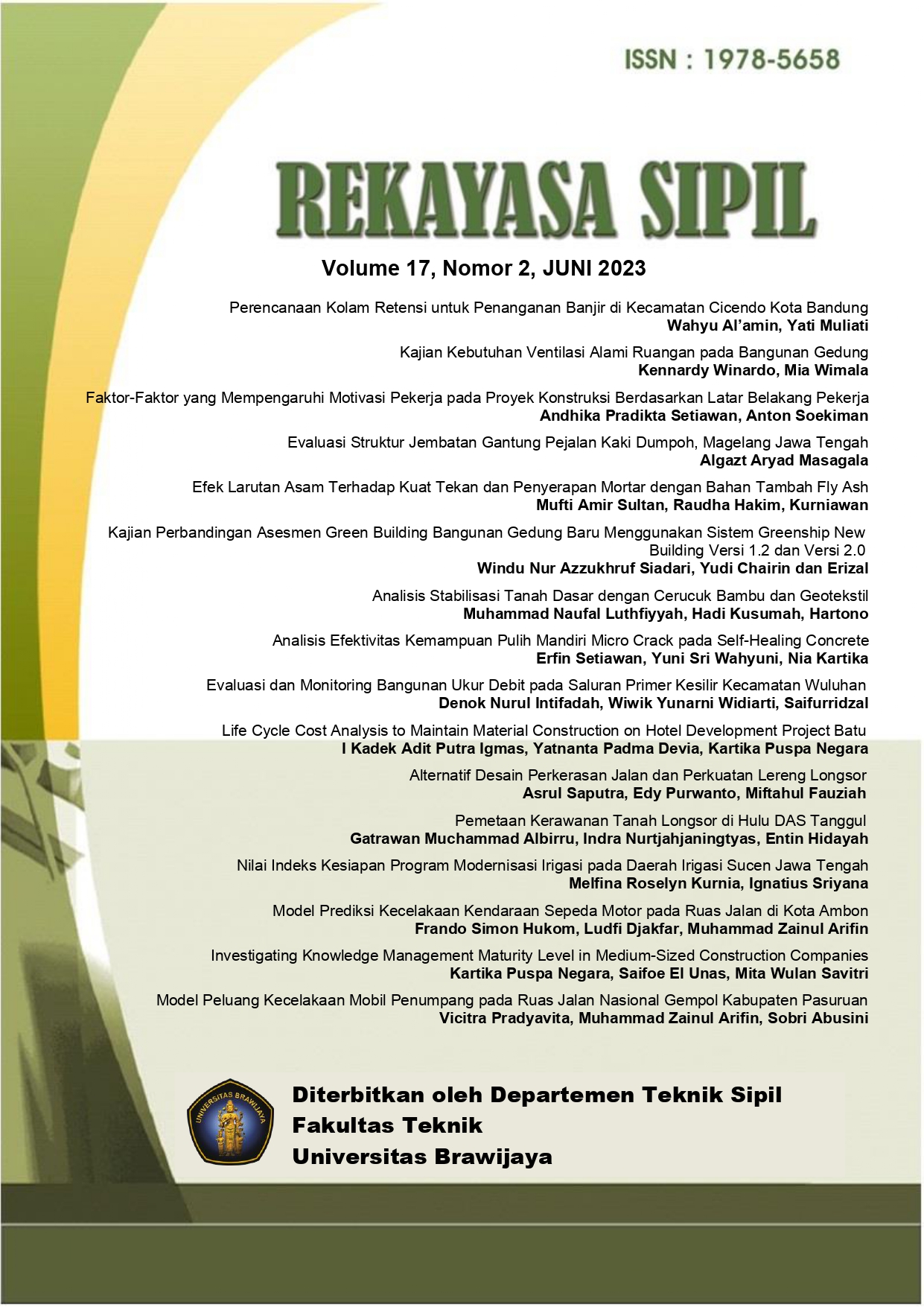 Downloads
License
Copyright (c) 2023 Rekayasa Sipil
This work is licensed under a Creative Commons Attribution-NonCommercial 4.0 International License.

This journal is licensed under a Creative Commons Attribution 4.0 International License