Evaluasi dan Monitoring Bangunan Ukur Debit pada Saluran Primer Kesilir Kecamatan Wuluhan
Keywords:
kalibrasi, crumpweir, cipoletti
Abstract
The most often problem that is usually occurred in the field is damage of discharge measuring building. In Kesilir's primary channel, they are crumpweir dan cipoletti measuring structure that have decreased in fuction. This research was conducted by analyzing the discharge obtained from field data collection, wet cross-section area (A), flow velocity (v) and peilscal height (h). Callibration analysis of discharge measuring building is carried out by differentiating between the equation resulting from the graph using power function. The research result in the measurement differences of the upstream and downstream of the channel at two locations. The callibration coefficient of the crumpweir is 0.39 and the cipolleti is 0.72 respectvely.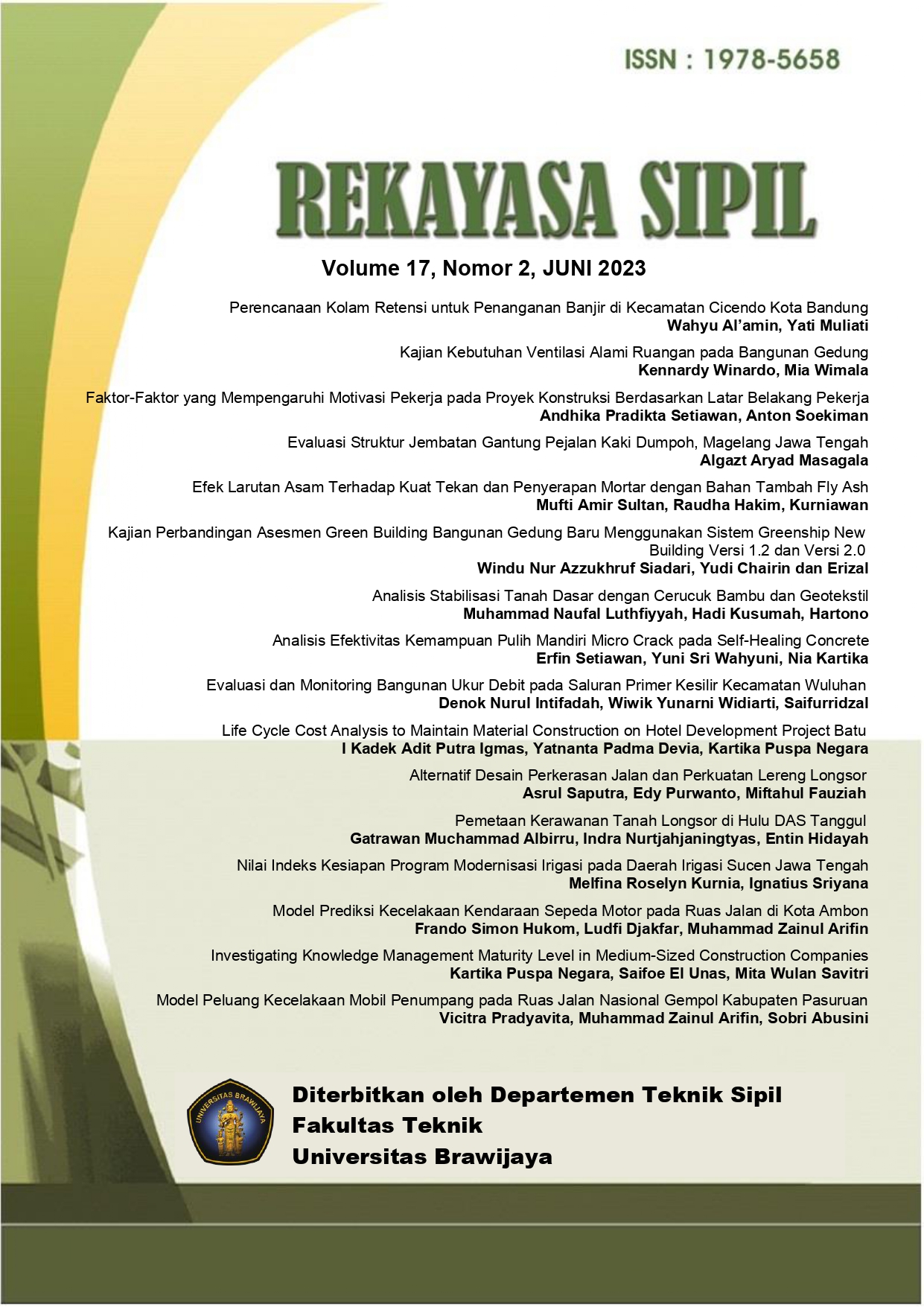 Downloads
License
Copyright (c) 2023 Rekayasa Sipil
This work is licensed under a Creative Commons Attribution-NonCommercial 4.0 International License.

This journal is licensed under a Creative Commons Attribution 4.0 International License